On Monday, October 18, a delegation of the Federation of Trade Unions of the Republic of Kazakhstan headed by Chairman Satybaldy Dauletalin visited the headquarters of the International Labour Organization (ILO) in Geneva.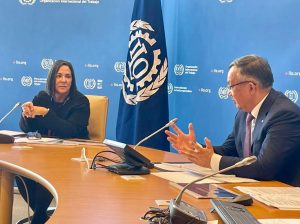 A number of important meetings were held with representatives of the ILO, in particular, with Maria Helena Andre, Director of the Bureau for Workers' Activities of ACTRAV, Heinz Koller, Regional Director for Eastern Europe and Central Asia of the ILO, Karen Curtis, Head of the Freedom of Association Department, Sergeyus Glovackas, Head of the Europe and Central Asia Department.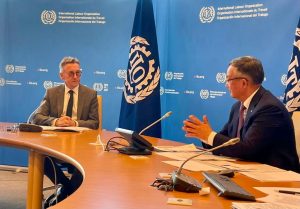 During the meeting with the Director of ACTRAV, Maria Helena Andre, a constructive dialogue took place on trade union activities, the challenges facing trade unions during the socio-economic crisis, the conclusions of the Committee on the Application of Standards in relation to the ILO Convention 87.
As part of discussions with the Regional Director Heinz Koller, agreements were reached on ILO technical assistance on the ratification of conventions, the promotion of decent work principles and the development of a new country program.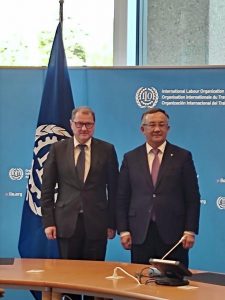 The issues of direct contact mission, organization of a working meeting on freedom of association, legal assistance, training of trade union activists were discussed with the Head of the Freedom of Association Department Karin Curtis.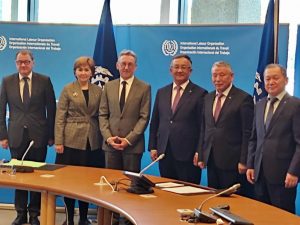 During the negotiations with the Head of the Department of Europe and Central Asia Sergeyus Glovackas, the parties outlined a plan for further work for the coming period.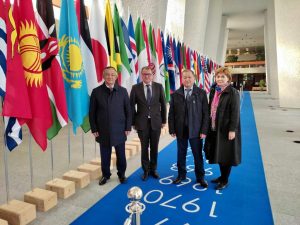 Media Center of the Federation of Trade Unions of the Republic of Kazakhstan