As part of the Second meeting of the members of the Council of Trade Unions of Central Asian Countries (CTU of CAC), a mini-football tournament was held in Tashkent with the participation of teams of trade union workers from Central Asian countries – Kazakhstan, Kyrgyzstan, Tajikistan, Turkmenistan and Uzbekistan. Trade union football players competed for the Central Asian Trade Union Cup.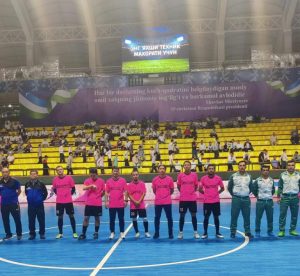 The tournament was organized with the aim of popularizing and developing mini-football among trade union workers of Kazakhstan, Kyrgyzstan, Tajikistan, Turkmenistan and Uzbekistan, promoting a healthy lifestyle among trade union workers, attracting trade union members to regular physical education and sports, as well as improving the level of physical fitness and sportsmanship of trade union members of the region.
During the three tournament days, the FTURK team held round-robin games and took part in a friendly match between the national team of trade unions of Central Asian countries and veterans of the legendary Uzbek club "Pakhtakor".
According to the results of the tournament, the FTURK football team took second place, losing in the final to the hosts – the football players of the Federation of Trade Unions of Uzbekistan with a score of 0:2. Thus, the passing cup in the first tournament remained with the hosts. Football players of the Federation of Independent Trade Unions of Tajikistan took the third step on the podium.
Meanwhile, the captain of the team of the Federation of Trade Unions of the Republic of Kazakhstan Baghlan Ashim was recognized as the best in the nomination "For the best technical skill". A valuable prize was awarded to him by a world-class football referee Ravshan Ermatov, who at one time judged the final matches of the World Championships (FIFA).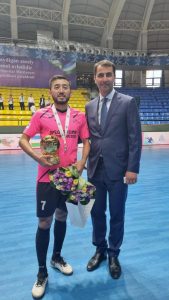 As the organizers noted, the tournament will be held annually.
Media Center of the Federation of Trade Unions of the Republic of Kazakhstan